Follow my blog with Bloglovin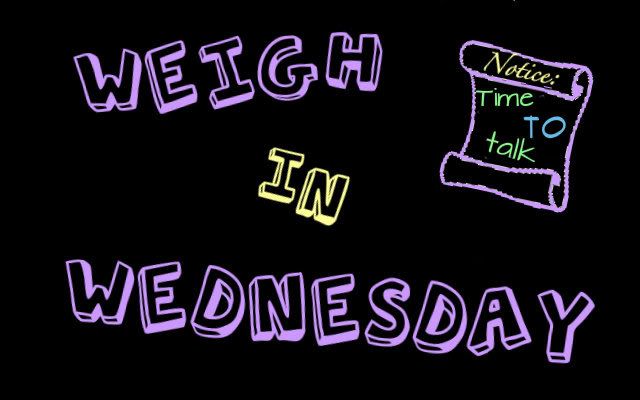 This meme is hosted by Epilogue Review
To participate post your Weigh In Wednesday, link back to Epilogue Review and put your link in the linky on her page.
This meme gives you a topic and asks you to "weigh in" with your opinion.
Today's Topic....
E-book VS. Print
My Answer....
I used to be pro print hands down. Well, that was until I got my Kindle. Now, I still love my print books, but there is a larger collection available in e-reader form. For instance, Amazon has a huge list of FREE e-books, and they change frequently. If I order an e-book, I get it instantly...no waiting on Mr. Postman. Of course, print books have advantages too. You can loan print books to anyone for however long you want. And I love to loan really good books to people so I can talk about how great it was. An e-book can only be loaned to someone else with a Kindle and can only be loaned for 14 days. For me this isn't a black or white topic. I have chosen to list the Pros of each.
E-books Pros
Larger selection of books
Take up less space
Can take every book you own with you where ever you go. You don't have to choose one or two when you go on a trip.
Can get many books for free
Greener (Saves trees)
Print Pros
Can loan to anyone
You can display your beautiful covers
Can have these autographed (of course, some ebooks can be kindlegraphed but it's not the same)
You can read without worrying about battery running down.
I worry about what will happen to our libraries with the popularity of e-books.
Well now that you have my two cents, or more like 10 cents, I went a little crazy with this one, tell me what you think. If you have a blog, leave a link so I can visit back!