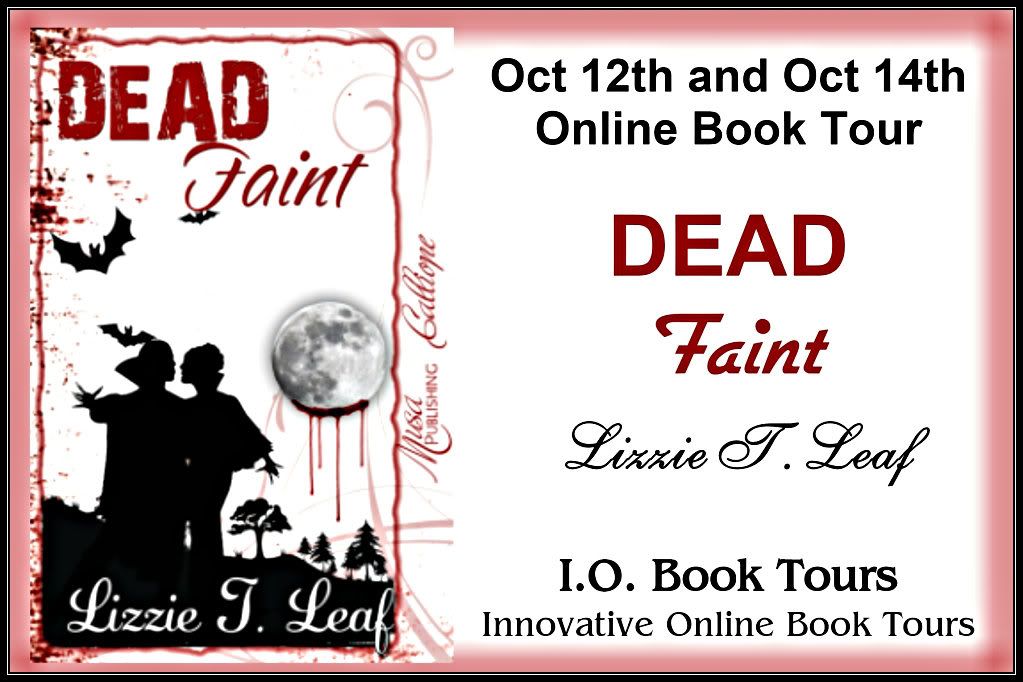 Welcome to my stop for Dead Faint by Lizzie T. Leaf. This tour is brought to you by Innovative Online Tours.
Waking up to discover you're a vampire then fanting at the sight of your number one food source isn't healthy.
Billie Joyce's dream visit to New York City turned into a nightmare. Now not only is she one of the living dead, but she has to contend with a know-it-all vampire who wants to tell her how to talk. Not gonna happen!
My Review
A vampire who faints at the site of blood? How can that not be a premise for a great book? I liked the characters, but I didn't really get to know Daniel. This book was just okay for me. If it had been a full length book, it would have been better. This story is 109 pages long. Maybe if I had read the first book, Dead Awake, I would've gotten a little more back story on Daniel. It started out strong, then felt a little rushed but it has great potential. I like the spin Leaf gave to vamps. I liked the story, but I needed more.
I received this book from the author/publisher/tour company for review.
1/2
Award winning author, Lizzie T. Leaf started life in Kansas, continued her growing in North Carolina, and currently shivers through the winters in Colorado. She has numerous e-books in varying lengths and her first print book, Struck by Lightning, won dual 2007 Beacon awards, in addition to being a finalist in two other contests.
In addition, Making Christmas, a Christmas Historical novella set during the Civil War won Love Romances Café Best Historical for 2011 and is a finalist in the Aspen Gold for Best Novella.
Beyond Magic
, the first book in the Magical Love series won the 2012 Award of Excellence Best Paranormal/Fantasy/Sy-Fi, and is a finalist for Best Paranormal in the Aspen Gold. Winners are announced in mid to late October.
Since discovering the fun of writing paranormal, she plays with creating vampires, faeries and other immortals. Her current focus is the DEAD series. Musa Publishing has re-released the first four novellas in the series and DEAD Hot, a new novella, is scheduled to release in October. Emerging Magic, the second novel in the Magical Love series will also release in late October or early November with Passion in Print Press.
When not creating mischief for paranormal beings, she can be found exploring the other genres she wants to write. She also serves as the 2012 President for the Heart of Denver Romance Writers.
Lizzie loves to read, spend time with her family and travel with her best friend husband during her free time, on which most of friends ask…"what free time?"
Follow along and find out what others had to say about Dead Faint and enter to win some prizes.