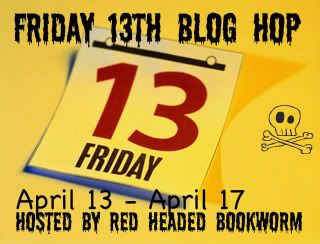 Are you superstitous? Well, get ready to put all your fears to rest. You have the chance to win some great books in this Friday 13th blog hop!
Friggatriskaidekaphobia - The fear of Friday the 13th
"Frigga"
related to the
Norse goddess
(Njörun) associated with Friday and the Greek word
"triskaídeka"
referring to the number 13 (thirteen) and
"phobia"
meaning fear. Put it all together and you have Friggatriskaidekaphobia = The Fear of Friday the thirteenth (13).
Just thought I would add this interesting tidbit!
So, what do I have up for grabs? You can win a copy of Kiss of Midnight by Lara Adrian or Supernatural
a Rafflecopter giveaway