The fate of the world is not something a girl wants on her shoulders, and that is especially true for Lorelei McAlister. Unfortunately for her, that is exactly where the world's fate has decided to take up residence. Lorelei has seen firsthand the horrors that lie beneath our everyday world. And those horrors are getting her friends killed. Because of this, she agrees to leave the sanctity of her hometown and is sent to a different world entirely. A boarding school. But even here she is being watched. Someone knows what she is. What she carries inside her soul. And on top of that she's seeing visions. This is nothing new for Lorelei. But these visions are something more: death, destruction, and the end of the world. Lorelei must face the fact that there are people who want her dead, and no matter where she goes, no matter how far she runs, the lives of her friends and family are in mortal peril. Lucky for her, her friends and family include the handsome Angel of Death, a fiercely protective half-angel, and a ragtag group of loyal supporters who aren't afraid to get a little dirty in the name of fighting pure evil.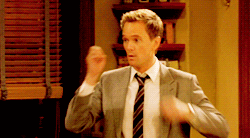 Can I just leave it at that? I can't even begin to pull together what this book has made me feel and think but I suppose I should try.
I loved this series from the beginning. It makes me sad to say goodbye to these characters to whom I've grown attached.
Lorelei knew this day was coming. It has been foretold for centuries that she would stop this war from happening but that doesn't mean she was prepared for it. If the visions of what was to come could bring her to her knees, how was she supposed to handle the real thing? Doubts plague her. Everyone seems to have faith except Lorelei. She's seen the gruesome deaths of her family and friends and knows failure is not an option, but without a plan she sees no way out.
Darynda has worked her magic yet again with this wonderful conclusion to the Darklight series. I'm reading along in the midst of the action, gripping my kindle, heart racing, on the verge of tears screaming NOOOOOOO. What are you doing? This isn't how it's supposed to be!
Then in true Darynda fashion TWIST! I gotta say, I did NOT see that coming!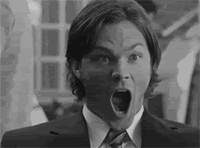 I fought it for as long as I could. Nope, this is not how it's gonna end.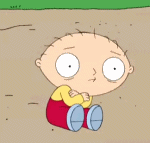 She'll throw another twist in there, I'm sure of it. Then once I got to 98% and nothing changed I figured I might as well accept it. This was how she was ending it. I had to accept it. This was how my beloved characters would spend the rest of their days.
I have a love/hate relationship with the ending of this book. It was masterfully done. It's something no one will expect, but I'm not ready to say goodbye! The way Darynda ended this book, I feel she could continue on with these characters. I really hope she does. I'm not sure I want a world that is devoid of the shenanigans of this rag tag bunch.
I received this book from the author in exchange for my honest opinion.
www.daryndajones.com.
Publisher's Weekly, Booklist, and the Library Journal. As a born storyteller, Darynda grew up spinning tales of dashing damsels and heroes in distress for any unfortunate soul who happened by, annoying man and beast alike, and she is ever so grateful for the opportunity to carry on that tradition. She currently has two series with St. Martin's Press: The Charley Davidson Series and the Darklight Trilogy. She lives in the Land of Enchantment, also known as New Mexico, with her husband of almost 30 years and two beautiful sons, the Mighty, Mighty Jones Boys. She can be found at
Links To Author:
Links To Purchase Books: